Interview with Alain Blanchard promoter of the World Enduro Championship
The EnduroGP race will take place in Greece on the 15-16 of June
19.04.2019
We met Mr. Blanchard in Greece and we talked about the race that will take place in Serres and more…
by Kostas Tarnavas
We first met Alain Blanchard in 2002, when he was the Supermoto European Championship, promoter. ABC Communication, the company that Alain alongside his son Bastien manages, has been the EnduroGP promoter (Enduro World Championship) for the past 15 years, as well as the Superenduro, which takes place in closed stadiums likewise supercross races.
We have been told several times fortunate that our headquarters are located just outside Nafplion. In Tolo Argolida, Alain Blanchard has his summer house and one of his best friends, Nikos Lafogiannis (who has a lot of experience on dirt and road racing) brought us in touch.
Alain loves Greece, Tolo is his paradise, as of his impressions on professional partnerships in our country... he has only good things to say. His friendships and relationships that are made in our country have been preserved over time. Next to the sea while enjoying his beer, he opened his heart and we were lucky enough to learn many interesting details about his fascinating job.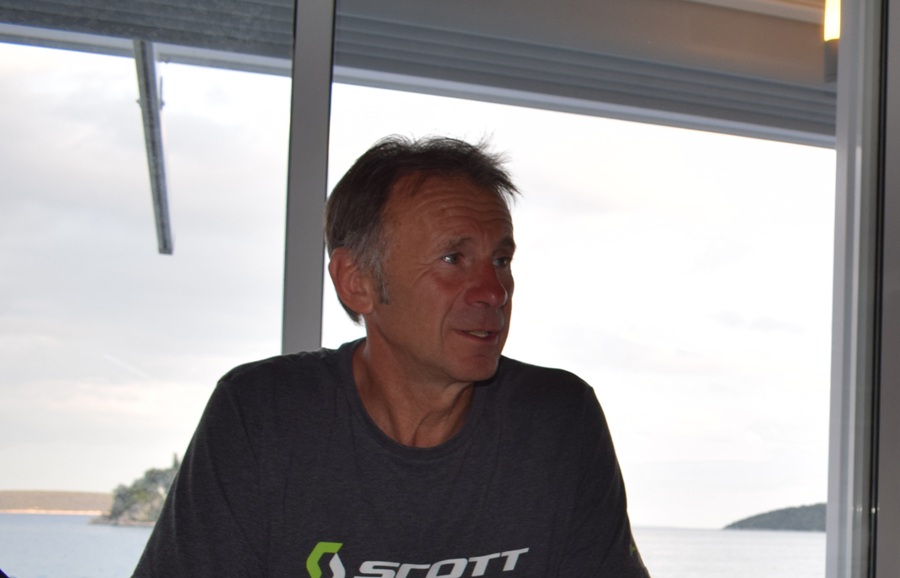 Let's go back in time some years. Megara Racing Track, 2002, European Supermoto Championship. I remember what a nice experience it has been for everyone working on the 0300 magazine, like me, that had the luck to co-organise that race.
(Smiles) There are so many things to remember from that day. It was the first step in my career, the first time in Megara and the first time i visited Greece. Two races took place in Megara and one in Serres that year. Unbelievable races, great organization, a lot of people and the best riders in the world. Supermoto will always have a special place in my heart.
Why do you think this sport has gradually faded?
We started in 1997 with the organization of the French Championship and from 1999 to 2003 with the Pan-European Championship. Since 2002, the Supermoto World Championship was also launched by Giuseppe Luongo. In my view, mistakes were made in the organization of the sport, and the interest of the audience has already begun to weaken. So Supermoto races came soon after that to an end.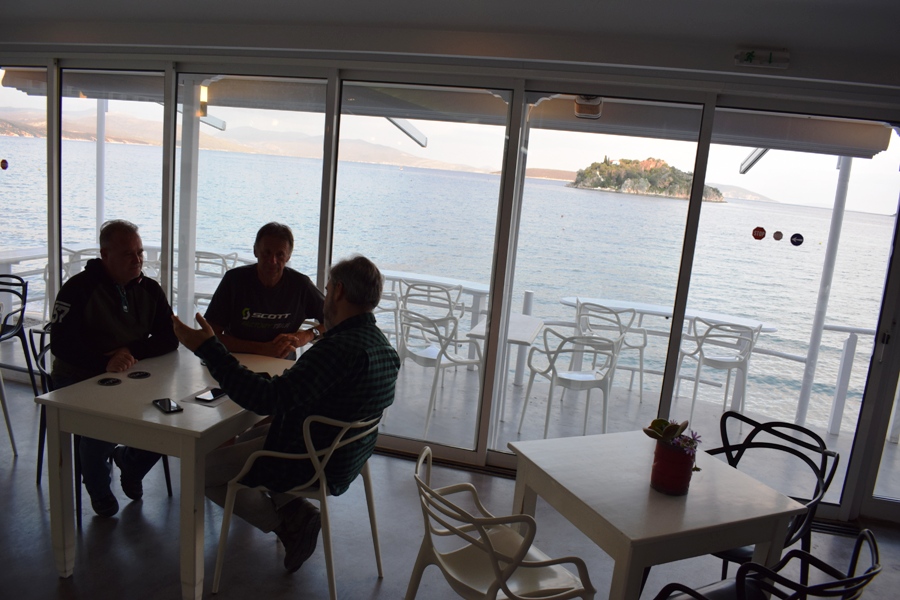 On regards our country and EnduroGP. How come Serres was selected to be part of the EnduroGP calendar? Was there any other country in the plans?
No we just wanted Greece! After my experience of the Grevena race in 2017, I was quite pleased and so Greece was always in my mind.
Immediately after Germany, I spoke with Giorgos Voudouri and Socrates Kiosse, members of AMOTOE and LAMS and EnduroGP partners. The president of the Corsican Club that was in charge of organizing the fourth race was facing serious health problems. Without him there was no chance the race to take place in Corsica.
Mr Voudouris and Kiosse proposed me to organise together a World Championship race in your country in 2021. I asked them: "What would you say if this was happening this year?" They were surprised. We contacted the president of the federation and eventually everything came up as I had in mind.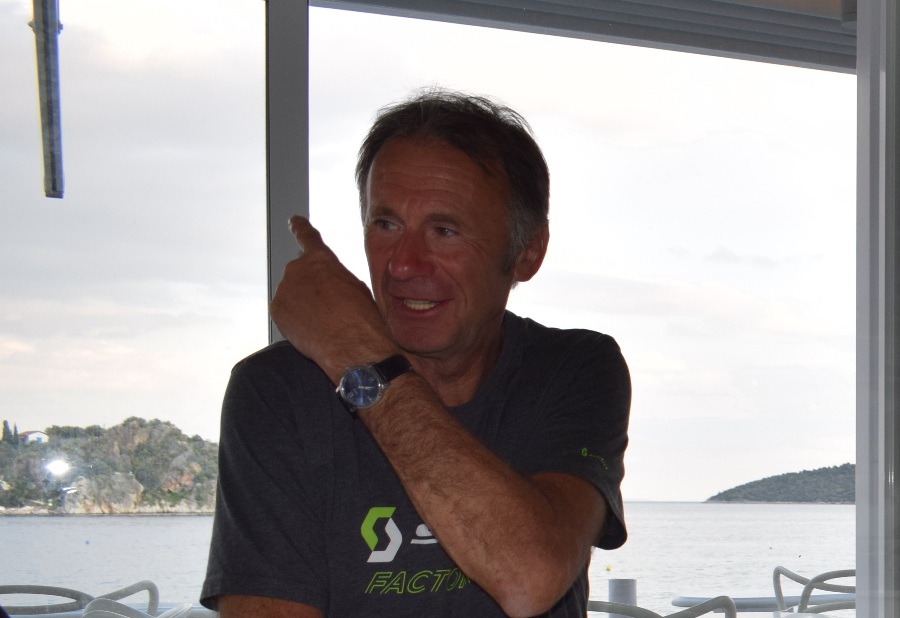 Why in Serres?
The high demands of organizing a race at this level made things clearer. Serres, due to the infrastructure of the road racing track, was immediately the first place in everyone's mind.
Do you think a race can be held near Athens?
That would be the best! In Megara, perhaps. I would personally prefer Argos, which is very close to my house!
The truth is that there are thoughts and discussions at the moment to make a race either in Megara, Argos or in Ancient Olympia. But all this will be finalised after the upcoming elections… cherchez la Grėce!
Why did KTM retired from EnduroGP?
It all started in July 2015 at the meeting we had as organizers of EnduroGP with all the manufacturers in Brussels.
There, KTM expressed their opinion that the event should change shape and look more like MXGP. Which practically meant, fewer categories as long as to find ways and make the sport more spectacular for viewers, to attract more people and get more publicity.
They wanted, in other words, to create something completely different from Enduro's philosophy. Having Red Bull on their side as well, they wanted the sport to become more of a show and not what the Enduro races really are.
From the beginning, all other manufacturers who participated in the championship were against this proposal. FIM on their side tried to find a solution that would keep everyone happy and maintain a certain balance.
We have been under immense pressures the following two years. There have been some changes to the way we've been organising the races. Finland and England were added to the calendar in an effort by the other manufacturers, FIM and us, to keep its features as a sport and not to make it a show...

Despite the changes and compromises made by manufacturers, KTM eventually decided in 2018 to boycott EnduroGP and create its own championship, WESS.
In addition, it prohibited all riders from participating in EnduroGP and "cut off" any form of support.
So the 2018 championship was a weird one for everyone. The absences of KTM and Husqvarna were very important, but at least the racing structure came back to what everyone was used to and sport kept its initial philosophy.
But the Enduro world that really loves the sport did not seem to be satisfied.
The truth is that we lost some of the most prominent athletes, but we managed to keep the interest for the sport in high levels, in cooperation with FIM, which allowed the creation of more categories. So we returned to the familiar way of organising races, with three categories at EnduroGP, Junior that refers to riders under 23 and Youth that you can find riders under 20 and 125 cc.
We also have the Open World Cup category that is divided into, Senior for up to 77-year-old riders and the two-stroke and four-stroke engines entries.

In Germany for example, race went so well that we had 165 participants, which is something even i rarely witnessed the past 15 years of organising those kind of races.
This year's pressure from KTM is still high. Now they want to combine the WESS championships with that of EnduroGP.
From what I have heard though, KTM does not want their riders to participate in races that they will compete only between themselves. They seem to have understood that no one else want to join their championship and other manufacturers still refuse any participation in similar to WESS competitions.
The good thing is that boycott from them to our organization has stopped. Four days... before the race in Germany, we received an update that riders with Husqvarna and KTM can participate in EnduroGP.
The storm has passed and we are glad that we have been faithful to the principles of the sport and the spirit of the Enduro races.
Is it possible to organise races outside Europe?
Unfortunately, this is very difficult. It's hard for us, the teams, the riders. We also have to think that factories such as TM or even big manufacturers, do not care about markets outside Europe, as the purchasing public is small.
The truth is that we tried with events in the USA, Mexico, Chile (three times) and Argentina. But especially in South America, as we all witness in the Dakar races, things are harder to be done because of the constant economic crisis.
We could organize a race outside Europe, but we would end up racing wtih 15-20 riders.
So we stay focused on our original purpose that has to do with organizing a very strong racing calendar in Europe.
On regards of Superenduro, which you are also organizing, what are your thoughts about a race in Greece?
I would like to organize a Superenduro race in Greece. If you find me a closed stadium with a capacity of at least 3,000-5,000 spectators, I will fly here anytime and book it!
How long does it take to organize such a race?
Four to five days. If there is a proper organization and all materials needed are in order at the time and place they have to be, everything can be done very quickly. In addition to that, if stadiums have proper facilities and large spaces so we can work comfortably, maybe we can finish in two days.
Unfortunately, ever since the end of the 2004 Olympics, there are so many abandoned stadiums that have been unexploited. In addition to that as we all experienced and realised after the Red Bull X-Fighters, Greek audience is thirsty for similar organizations and Superenduro is one of them.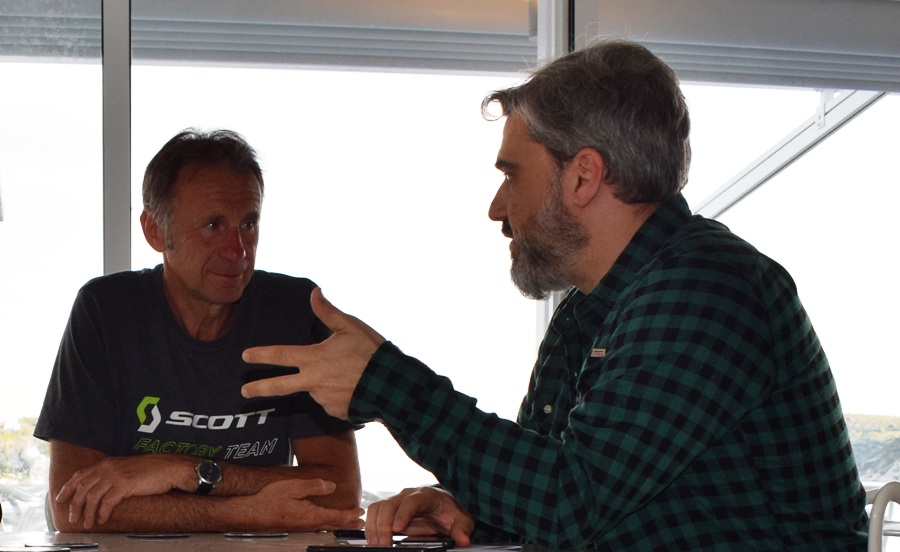 How many manufacturers participate in this event?
KTM is currently involved, Yamaha, Husqvarna. We do not need many riders, especially with entries like the impressive American riders, thing get overcrowded.
In my opinion Superenduro is more spectacular than Supercross. What do you think?
Indeed, unlike EnduroGP which is a sport and like we prior metnioned we want to keep it that way, Superenduro is purely a show that takes place indoors.

The feedback we get from spectators is very positive and indeed many say it is more interesting than the Supercross. There are constant alternations in the winners and in each race the interest is maintained at a high level. Particularly the top riders, i think they are gods with what they do.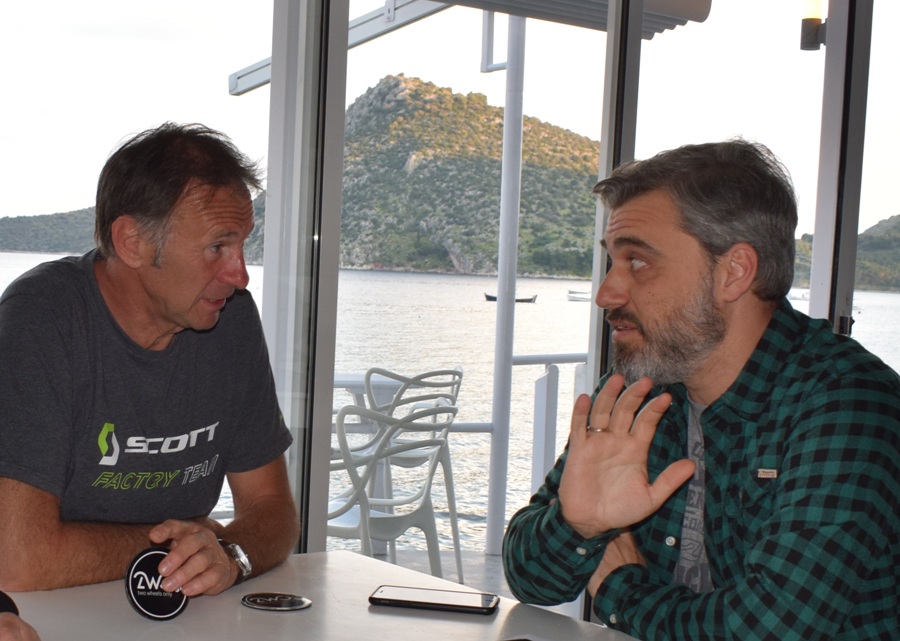 Is there any communication with the organizers of other events such as MXGP and MotoGP?
No. We all know each other, but we do not have any relationships. We meet year at the FIM gala, but nothing more.
From June 14th to June 16th, EnduroGP's fourth race will take place in Serres. What are your feelings that you return to our country?
Everyone from the stuff is very glad that we return to Serres. The Greek organizers alongside AMOTE prepare the race the best way possible and I am sure everything will go as planned and will be a good race in general.
From my side, I would like to invite the Greek Enduro enthusiasts to participate in the race. It is something that is unfortunately missing from the races taking place in Greece. There is a high interest from spectators, but the attendance of local riders is very low.
What do you think repels Greek riders from participation?
I know that Greece has been battering in recent years from major financial problems and that may be a problem. In Serres the participation fee stars at 120 Euros, a price that I consider quite affordable. I would also like to add that no one should be afraid to participate, since there are many new categories that all level of riders can "fit".
It is also very important for the future of the Greek's race participation in the EnduroGP calendar. As you can understand, it is very difficult to compete in countries where there are so few local participants. There are other countries like Finland and Sweden who want to enter the Championship calendar.
It is a real pity, as Greece may have one of the best terrain for organising and participating Enduro races.
Is there any interest from sponsors for this particular event?
There are several sponsors that support EnduroGP Championship all year long, such as MAXXIS.
For Serres there is still no main sponsor. It would be great to have sponsors from Greece and support the event.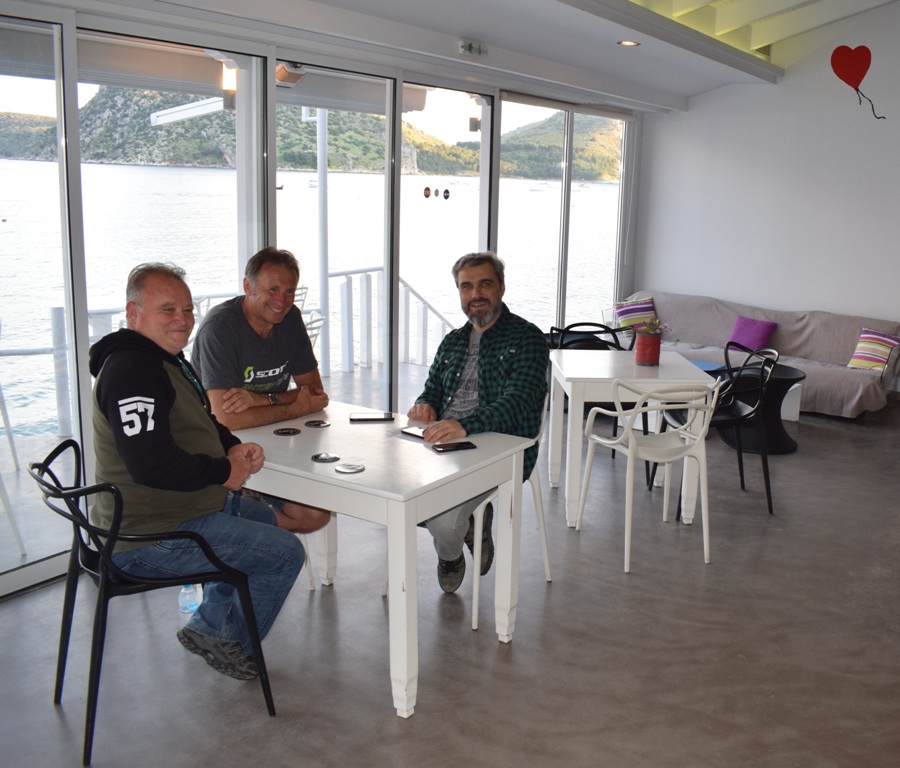 What are your thoughts on your future?
My company's headquarters are in France and my son is already in charge of the company.
My intention is to spend as much time as possible in Greece and Tolo, since it is a country i love and i have found good friends, like Nikos (Lafogiannis) who brought me in touch with you and showed me the Greek way of life.
Interview took place at Nelly's Apartments that is located in Tolo